OFROM's radical technology makes flexible assistance possible.
For EMS (Electronics Manufacturing Services), OFROM realizes your cost reduction needs and reliably supports manufacturers' transition to fabless manufacturing through outsourcing manufacturing. We apply total production focused on high-density mounting technology to assist you with your EMS strategy, including the manufacturing and corporate strategies that comprise it.
From products made through either mass- or high-mix, low-volume production to complex, special-order products, OFROM's latest factory flexibly accommodates a variety of orders for all kinds of products. Our solid production framework handles total production throughout the design, manufacturing and quality control processes in their entirety.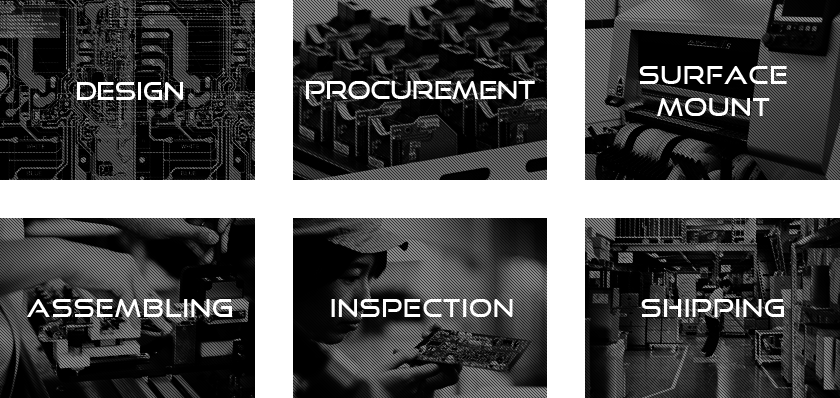 DESIGN

▼
PROCUREMENT

▼
SURFACE MOUNT
▼
ASSEMBLING

▼
INSPECTION

▼
SHIPPING